Meet Love Hotel Managment
Love Hotel Management Company is a strategic hospitality management company that provides operational, marketing, food and beverage and revenue management for some of the industry's most respected hospitality properties. LHMC actively seeks out partners who share its passion and commitment to excellence, as well as a desire for aggressive long-term growth and profitability.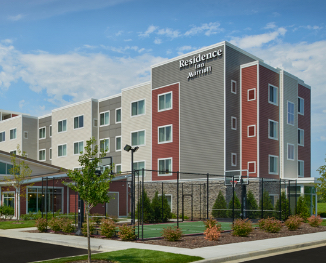 History
Love Hotel Management Company (LHMC), an affiliate of the Love Companies, was established in 1986 to identify, acquire, and manage mid-size to full service performing and under-performing hospitality properties in the United States. Since the beginning, LHMC has set a precedent for its bold and entrepreneurial approach through owning hotels, operating hotels, developing hotels and providing workout services.
LHMC has grown by applying its management and marketing expertise to effect a turnaround in its profitability and value of its hotel portfolio. Today, LHMC proudly provides services that cover development strategies for new development, brand reorganizations, receivership, workouts and revenue management.
With the combined experience of its foundation in ownership and management, LHMC is uniquely poised to capitalize on many opportunities.
Vision
DEDICATED, EXPERIENCED AND SERVICE DRIVEN FOR ITS OWNERS, EMPLOYEES AND GUESTS
Successful organizations in today's competitive environment are those who understand and represent the needs of owners, the importance of ensuring exceptional guest experiences and dedication to its employees' success. These principals are at the forefront of LHMC's drive to deliver superior results.
LHMC accomplishes this vision by operating with a sense of balance and an ever-present eye to the future. LHMC sees this balance as a three pointed star; each ray representing a foundation for its success with its owners, its guests and its employees. It is crucial that a level balance be maintained between these three principles. The foundation to maintain this balance is continued implementation of leading-edge initiatives, monitoring of new procedures and services and striving to manage every asset to its fullest potential.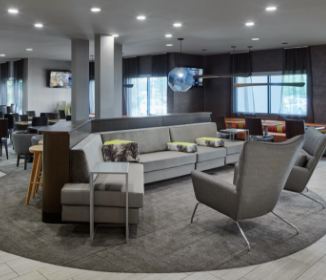 Leadership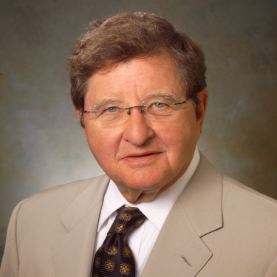 LAURENCE SCHIFFER
Chief Executive Officer
Mr. Schiffer was the Co-Chief Executive Officer and a principal owner of Love Savings Holding Company, and Chairman of Heartland Bank and Love Funding Corporation, prior to Midland States Bancorp's acquisition of those entities at which he is now on the Board of Directors. He is also President and Co-Chief Executive Officer of Hallmark Investment Corporation, a multi-purpose investment company, and Chairman and CEO of Allegro Senior Living, a developer, owner and operator of senior housing that was formerly a joint venture partner with Almanac Realty Investors (formerly the Rothschild Group), an international investment firm. Over the past four decades, Mr. Schiffer has directed the development, ownership, acquisition, and management of commercial real estate properties including institutional quality office, hotel, retail, industrial, apartment, and senior housing properties. Mr. Schiffer holds a B.S. in Business Administration from Washington University in St. Louis, Missouri.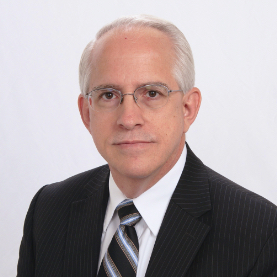 JOSEPH RUGGERI
President
Joseph Ruggeri is President of LHMC, a division of Love Savings Holding Company. Mr. Ruggeri has over 30 years of experience in hospitality sales, operations and project management. He has served in a variety of positions throughout his career, including hotel operations, sales and food and beverage services for multiple upscale hotels. Prior to joining LHMC, Mr. Ruggeri served as General Manager with Interstate Hotels and Resorts, Regional Vice President of Operations for LHM, Inc. and Vice President of Operations for 2790 Crossroads Hospitality.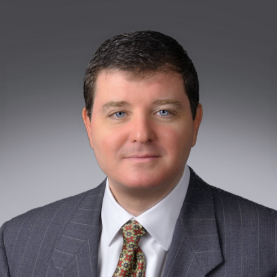 PETER SCHIFFER
Senior Vice President, Business Development
Mr. Schiffer brings over 25 years of experience in real estate development and operations. He has served in numerous positions within the industry, including hotel operations, asset management, finance, sales and food and beverage for several global companies, including The Ritz Carlton, Marriott, Choice and InterContinental Hotels. He enjoys an impressive track record of property management, finance, development and construction of new properties with an emphasis on acquiring & developing assets across the country. Experiences include business development, land acquisition, financing, distressed asset receivership appointments and other related hospitality activities.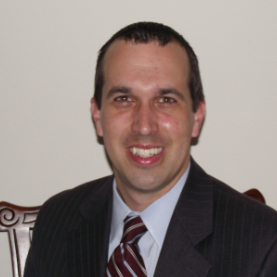 CHRIS DECOSTY
Senior Vice President, Hotel Operations
Mr. DeCosty presently oversees the revenue management and sales focus for the newly acquired hotels within the Love Hotel Management Company portfolio. He has been involved in the sales and revenues of the hotel industry, both at the property and regional level, for the past 17 years. Having worked for 5 years at LHMC, Mr. DeCosty has acquired extensive sales and revenue practices from several brands such as IHG, Wyndham, and received the 2009 Turning Point Award from Intercontinental Hotel Group (IHG) as well as awards for Highest RevPar growth, IHG Newcomer Hotel Award and recipient of the Crowne Plaza "Best of the Best" Director of Revenue award.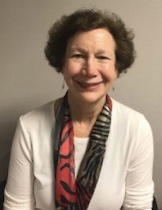 Annette Kovarik
Controller
Annette Kovarik is the Controller for Love Hotel Management Company. Annette has over 25 years of accounting experience with the Love Companies including hotel and real estate management accounting. Annette's accounting skills include monitoring of financial activities, cash management, financial analysis, reporting, construction project management, supervision of accounting staff and facilitation of the accounting system management. Annette is responsible for implementation of internal control policies and procedures and compliance with reporting to regulatory agencies. Annette is a CPA and has a Bachelor's degree from the University of Missouri, St Louis, with an emphasis in accounting